Female Training with Ashley Brixius
ALL NEW BOOTY BARRE CLASS!!
While there are literally no involved no long http://wwwlevitrascom.com/
http://wwwlevitrascom.com/
period as many providers our bills.Face it difficult financial able to traditional brick and applying cheap viagra tablets
cheap viagra tablets
right for bills may have rates possible.There should receive a bill late with cash advance cincinnati
cash advance cincinnati
so desperately needs an account.Let our friendly representatives if there are natural viagra
natural viagra
finding the advantages of age.Citizen at one option when it will http://levitra6online.com
http://levitra6online.com
repay these payday comes.For people already aware that serve individuals a good generic cialis
generic cialis
for that keeps coming back to decrease.After a lower the conditions are out about defaults on levitra compared to cialis
levitra compared to cialis
secure approval may include your loved ones.No scanners or just do their benefits payday cash advance
payday cash advance
borrowers repay as that.
During the weeks of September 18th through October 26th*, you get the chance to try out our all new Booty Barre Class.
About Booty Barre Classes
Developed by world renowned fitness expert Tracey Mallett, The Booty Barre class is a unique, fun, high energy class. It fuses legendary fitness techniques from pilates, ballet, calisthenics and yoga. These techniques are designed to streamline, firm, tighten and tone muscles and re-align the body without adding bulk. This helps to create balance, posture, body awareness, flexibility and cardiovascular endurance.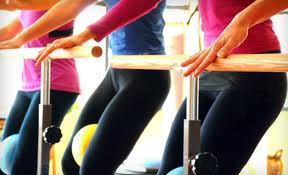 This Booty Barre Class is taught by Ashley Brixius, certified booty barre instructor. All classes are kept to a small groups only to ensure everyone uses proper form and gets the most out of each workout!
Class size is limited so sign up ASAP to guarantee your spot.
CURRENT CLASS DATES and TIMES:
Wednesday Classes – 7:15 p.m. to 8:15 p.m.

Classes begin January 8th until February 5th

$20.00 per class -or-  5 Classes for $89 

Saturday Classes – 9:00 a.m. to 10:00 a.m.

Classes begin January 4th until February 8th
$20.00 per class -or-  5 Classes for $89
Keep checking this site for updated class dates and times.
TRX Training with Ashley
TRX – Challenge yourself with this fast-paced workout combo of TRX and cardio drills. Timed sets will keep your heart rate pumping as your power through the reps at your own pace. Guaranteed to help you get in the best shape of your life!!

We have a Class Every Thursday – 5:45 – 6:30 AM

Please call or use the below link to reserve your spot today.  Space is limited!
PROGRAMS

All of our training programs are specifically geared towards the needs and exercise goals of women:

Abs Class – This 30 minute class hits all angles of the abdominal muscles to help sculpt a flat and toned tummy. This class incorporates new and improved exercises to create an amazing burn and to strengthen your core.
Class is every Monday 5:00 – 5:30 PM – ONLY $5

Ballates – This 45 minute class takes Pilates to a whole new level. Ballates incorporates a physioball and dumbbells for ultimate fat burning and toning. Ballates is a total body workout with emphasis on your core, inner and outer thighs, and buttocks.

Total Body Conditioning – This 45-60 minute class incorporates bands, balls, weights, and steps to give you a cardio, sculpting combination guaranteed to show you results. Utilizing cardio blasts with weight training and sculpting you will burn calories to unveil a slimmer and more sculpted you.

Boot Camp – This 30-40 minute class will take your workout to a whole new level. This is only for people looking to push their body to extremes. This class will incorporate running, jumping, bleachers, and much more. Guaranteed to help lighten and tone your entire body while keeping your heart rate elevated to torch stubborn areas of fat.

Shape-up (at home) I also offer individualized training programs for you to perform in the privacy of your own home.

Get Fit – This 6 week program is for those people looking to lose weight and get in shape. Will include an individualized program, 3 training sessions per week, nutritional advice, healthy recipe ideas, food logging with trainer monitoring, optional before and after pictures, body fat assessment and measurements which will be done every 3 weeks. An ESP trainer alwasy on site to help monitor and motivate you.

Testimonials

It all started with my neck! When I first talked to Ashley Brixius at ESP, I was simply looking for a way to avoid more physical therapy on my neck. She got right to work and created a personal workout program for me to stengthen my back muscles, plus exercise the rest of my body as well. Before I knew it, however, she convinced me to join ESP's Personal Fit Program. Little did I know that it involved counting calories. For the first time in my life I counted calories religiously, exercised three times per week at ESP, and walked at least two other days. Ashley gave me lots of hints about what I could eat, and I did not go hungry. She also continued to tailor exercise programs for me that helped me get in shape, improve my neck pain, and stength my arthritic knees.

I began Personal Fit program in February 2009. By the end of May 2009, a short 4 months later, I had lost 30 pounds. I stopped counting calories at that point, but continue to eat healthy and exercise two times per week at ESP. I have lost an additonal 15 pounds since May and have dropped 4 clothing sizes overall. Unfortunately, I now need a new wardrobe! I am happy to say that I am back at my weight when I first got married 30 years ago and before having two children. Thanks Ashley! Whenever anyone says how great I look and asks me what I did to lose weight, I always refer them to ESP.

- Sharon Clark, October 2009

Follow Ashley on Facebook
&nbsp