Blazing Speed Camp

The Blazing Speed and Veritcal Explosion Program enhances muscle response, lowers reaction time, and maximizes speed, velocity, and acceleration; through a specialized exercise and training, conditions the nervous system and unleashes physiological potential. This program is designed to tap into your physiological system by concentrating on developing your nervous system through specialized exercises; This training will deliver immense gains in your ability to produce maximum velocity, force, and acceleration and strength.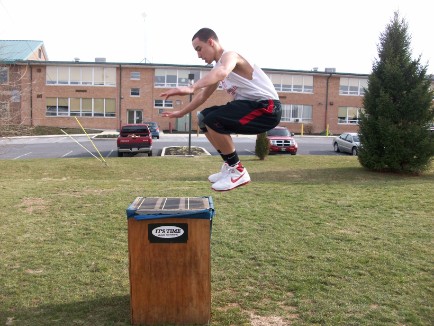 Camp Benefits Include
Increase in velocity and Power
Better running mechanics
Improved Acceleration and Deceleration
Enhanced change of direction
Better Balance
More Speed
Increased vertical leap
Minimize potential for sports injuries
Reinforced work ethic and confidence
Camps can be scheduled for one, two, or three sessions per week lasting 6, 8, or 12 weeks. Class can be set up to run 30, 45, or 60 minutes in length.
&nbsp