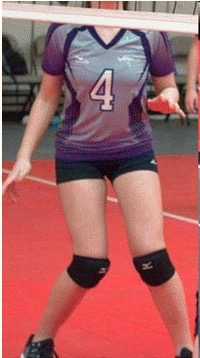 FREE SEMINAR
ACL Injuries & How To Prevent Them
Tuesday, February 26th @ 7:15 PM
Please Register Below
There is strong evidence in support of ACL injury prevention programs demonstrated by a risk reduction of 52% in female athletes and 85% in male athletes.
Statistics Speak Volumes
There are an estimated 350,000 ACL Reconstructions (ACLRs) performed annually in the USA.
Despite surgical repair, approximately 79% of those individuals
develop knee osteoarthritis, and 20% suffer re-injury within 2 years.
Competitive and recreational athletes between the ages of 15 and 25 are at the greatest risk of injury.
Female athletes are at risk four to six times greater than their male counterparts.
It is now time to do something about it! Being proactive can help save your child from great pain and time away from the sport they love!
Join Explosive Sports Performance and Dr. Kutz on learning more and what you can do to help mitigate this injury.