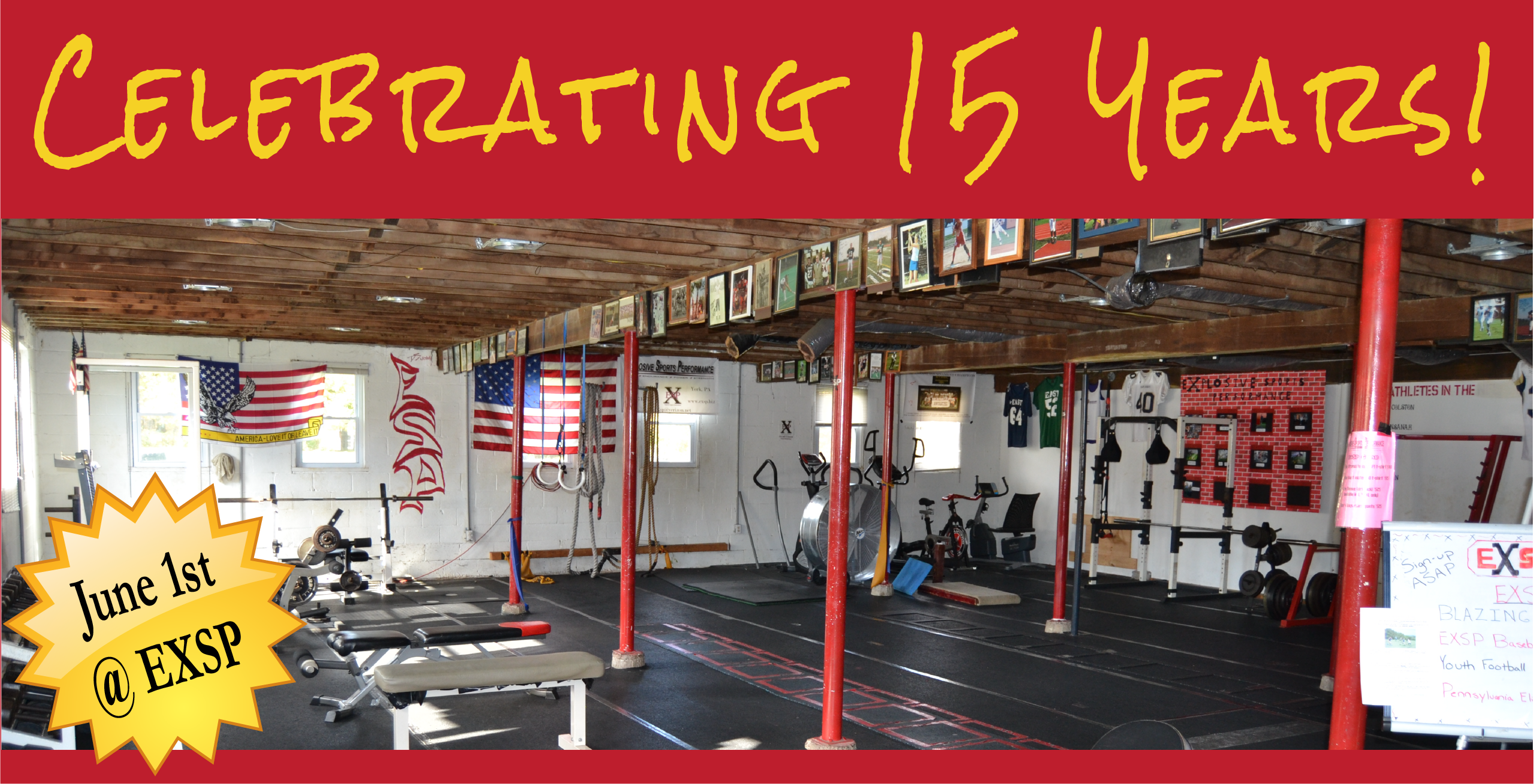 We are having an Anniversary at EXSP!
Come help us celebrate 15 Years of doing what we love! BBQ, Games and lots of fun for the whole family!
Your Opinion Matters
Do you have a child who is an athlete?
We would love to hear from you on some questions regarding their athletic needs.