Baseball Athletes
Jake Artz, St. Joseph's University
Chris Ciotti, LaSalle University
Kaylor Kulina, Polk State College
John Brubaker, Harford CC
Ty Friedrich, University of Maryland
Dan Resevy, Mt. Aloysius
Joe Tuschak, Coastal Carolina University
Blaine Bower, Elon University
Quinn Bower, Elon University
Sam Nott, Mt. Saint Mary's University
Matt Curran, Ohio State University
Matt Umberger, Penn State University
Mark Chimel, Penn State Harrisburg
Casey Kulina, Penn State University
Kenny Kremer, Rider University
Ryan Starnowsky, Shippensburg University
Zach Umberger, Towson University
Kaylor Kulina
Deon Stafford, St. Joe's University
Kyle Bekelja, Fredrick Community College
Gio Torres, Haferford Community college
Steve Varner, Frederick Community College
Austin Lescanec, Wilkes University
Hunter Scheyer, Villanova
Matt Ober, Seton Hill
Reid Demyan, University of Tamps
Kevin Kremer, Penn State Harrisburg
Blair Lewis, Pittsburgh
Willie Burger, Penn State
Connor Hood, Seton Hall University
Basketball Athletes
Desi Washington, St. Peter's College
Shane Harvey, Albright College
Desi Washington, Deleware State University
Mike Zangari, East Carolina University
Kevin Morris, Lycoming College
Shaun Morris, Lycoming College
Christina Ross, Mansfield University
Blake Hamilton, Monmouth University
John Morris, Old Dominion University
Brian Morris, Richmond University
Jon Breedan, Westchester University
Kendal Benovy, Westchester University
Brian Laird, De Sales College
Andrea Kronthal, Juniata College
Cheerleading Athletes
Heather Day, Penn State University
Lindsay Dallago, Shippensburg University
Megan Miller, Slippery Rock University
Field Hockey Athletes
Steph Meador, Davidson University
Sara Pomanti, Juniata College
Alexis Madeira, Kent State University
Taylor Bender, Longwood University
Vanessa Mourey, Mercy Hurst College
Caroline Olt, Pennsylvania University
Carly Hawkins, Rutgers University
Margret Ruth, Susquehanna University
Janelle Holmes, University of Deleware
Kelly Becker, Ursinus College
Emily Hutsko, Seton Hill
Molly Mariano, Ulbany College
Lindsay Cassel, Bloomsburg College
Mary Nell Smith, Penn State
Ice Hockey Athletes
Ben Mariano
Justin Kemmerer, Bentley University
Nick Chiavetta, Robert Morris University
Lacrosse Athletes
Kyle Bowman, Elizabethtown College
Derek Bowman, Kings College
Christian Bost, Susquehanna University
Sarah Lingle, Wilkes University
Rugby Athletes
Rich Kopp, Kutztown University
Soccer Athletes
John Lopez, Pitt Johnstown University
Casey Piekos, Caldwell College
Stacia Melenchek, CA.Univ. of Pennsylvania
Tony Brenneman, Herkimer Comm. College
Lauren King, Lebanon Valley College
Rebecca Smith, Liberty University
Garrett Petitis, Lipcomb College
Seth Erdman, Longwood University
Sam Leslie, Lycoming College
Jess Shirk, Messiah College
Jeff Varner, Misericordia College
Alex Russel, New Hampshire University
Bridget Stovall, Slippery Rock University
Maria Tommasini, St. Peters College
Brendi Ernst, Temple University
Katie Lippert, University of Pittsburgh
Ben Haines, Messiah College
Swimming Athletes
Alex Bornman, Susquehanna University
Julian Randolph,  Marywood University
Softball Athletes
Alex Cunkle, New Haven University
Lauren Alcorn, University of Albany
Casey Alcorn, East Carolina University
Nicole Bechtel, Central Florida
Evie Rentzel, Central Connecticut State Univ.
Karli Boyer, Drexel University
Abby Ferguson, Gettysburg College
Janetta Deaven, Indiana University
Kelsey Shutt, Juniata College
Christina Ross, Mansfield University
Taylor Henry, University of Pittsburgh
Volleyball Athletes
Andrew Roberts, Penn State University
Lance Johnson, Pfieffer University
Wrestling Athletes
Avery Robinson, Temple University
our college football athletes
C.J. Gruber, Akron University
Jawon Chisholm, Akron University
Jon Linn, Albright College
Nate Linn, Albright College
Nick Austin, Bloomsburg University
Sean Boran, Bloomsburg University
Matt Cox, Bloomsburg University
Jeremey DiPietro, Bloomsburg University
Shawn Smith, Bloomsburg University
Mike Hardman, Bucknell University
Vikrum Shenoy, Bucknell University
Josh Salak, Bloomsburg University
Shannon Hawkins, CA Univ. of Pennsylvania
Jeremy Seaman, CA Univ. of Pennsylvania
Chris Lenz, Cornell University
Mark Bechtel, Costal Carolina University
Shannon Bellamy, Delaware State University
Mark Mackey, Deleware University
Pat McBren, Dickinson College
Trey Klock, Georgia Tech
Joe Julius, Penn State University
Zack Drayer, St. Francis University
Luke Cox, Georgia Tech
John Neithercoat, Gettysburg College
Thomas Lindsay, Indiana University of PA
Fred Lee, Indiana Univ. of Pennsylvania
Tobias Robinson, Indiana Univ. of PA
Abe Koroma, Penn State University
Ardon Bransford, James Madison University
Xavier Gates, Kansas State University
Jared Haas, Kutztown University
Frank Tommasini, Kutztown University
Ardee Burno, Kutztown University
Steve Finley, Lackawanna Jr. College
Ryan Williams, Lafayette College
Ryan Williams, Lehigh University
Ryan Kuntz, Lehigh University
Will Rozman, Lock Haven University
Ryan Becker, Lycoming College
Tim Hook, Lycoming College
Tyler Floyd, Lycoming College
Zach Klinger, Lycoming College
Brock Dean, Maryland University
Thomas Dunn, McDaniel University
Ryan Kamarer, Millersville University
Kyle Koncar, Millersville University
Matt Brinser, Millersville University
Kyle Wolfe, Millersville University
Matt Sowers, Millersville University
Tony Bernatos, Penn State University
Adam Breneman, Penn State University
Robert Martin, Rutgers University
Jailon Harmon, Shippensburg
Chris Fegley, Shippensburg
Troy Spencer, Susquehanna University
Mike Viti, University of Maryland
Dethrell Garcia, Penn State University
Derek Day, Penn State University
Andrew Nelson, Penn State University
Brent Wise, Penn State University
Jordan Manning, Penn University
Jordan Mitchell, Richmond University
Corey Brown, St. Francis University
Steve Mosey, St. Francis University
Max Noonan, St. Vincent College
Tucker Baumbach, Syracuse University
Adrian Robinson, Temple University
Averee Robinson, Temple University
Bret Nierrdieriter, Temple University
Steve Jordan, Towson University
Lewis Correale, United States Naval Academy
Troy Epps, University of Florida
Jaimie Thomas, University of Maryland
Artie Rowell, University of Pittsburgh
Thomas Norman, University of Rochester
Chad Reed, Virginia Military Institute
Tyler Conde, West Chester University
Justin Gilbert, West Point Military Academy
Scott Moore, Yale University
Miles Williams, Bloomsburg
Kenton Heimbaugh, West Chester
Jon Schnaars, East Stroudsburg
Mark Bechtel, Costal Carolina
Jake Perry, Kurtztown University
ARENA FOOTBALL
Mike Dell, Reading Express
Jamal Smith, Pittsburgh Power
Greg Robinson, Sioux Falls Storm
Rob Blieler, Harrisburg Stampede
Ben Dupree, Harrisburg Stampede
BASEBALL
Melvin Dorta, Lehigh Valley Iron Pigs
Victor Guiterrez, Lancaster Barnstormers
Joe Tuschak, New York Mets
BASKETBALL
Blake Hamilton, UFA
Jon Breedan, NBA Developmental League
Crissa Jackson, Harlem Globetrotters
PROFESSIONAL FOOTBALL
Ethan Cooper, Pittsburgh Steelers
Matt Johnson, Hamilton Tiger Cats (CFL)
Steve Jordan Luke Cox, Kouvola Indians (Finland)
Sam Pope, Columbia Lions
Dominic Bornman, Central Penn Piranha
SOCCER
Morgan Langley, Philadelphia Union
NFL / UFL / MLB / BIG 33 / BIG 26 Athletes
MARQUES COLSTON
Hofstra University
New Orleans Saints
Wide Receiver
JAIMIE THOMAS
University of Maryland
Indianapolis Colts
Offensive Tackle
MIKE COX
Georgia Tech
Atlanta Falcons
Fullback
ADRIAN ROBINSON
Pittsburg Steelers
DANNY LANSANAH
University of Connecticut
Green Bay Packers &
Detroit Lions
Linebacker
-and-
Las Vegas Locos
Linebacker
MICKEY SCHULER
Atlanta Falcons
Jacksonville Jaguars
DEON STAFFORD
St. Joseph's University
Pittsburg Pirates
HUNTER SCHRYVER
Villanova Universtiy
Tampa Bay Rays
CASEY KULINA
Jacksonville State Universtiy
Arizona Diamondbacks
BIG 33 FOOTBALL
Ardon Bransford     Brent Wise     Fred Lee     Dethrell Garcia     Jaimie Thomas     Jordan Mitchell
Adrian Robinson     Steve Finley     Jeremy Seaman     Miles Williams     Andrew Nelson
Chris Britton     Brian Carter     Trey Klock     Joey Julius     Jaquan Blair     Amechie Walker
BIG 26 BASEBALL
Kaylor Kulina     Gio Torres     Laron Mitchell     Julian Bury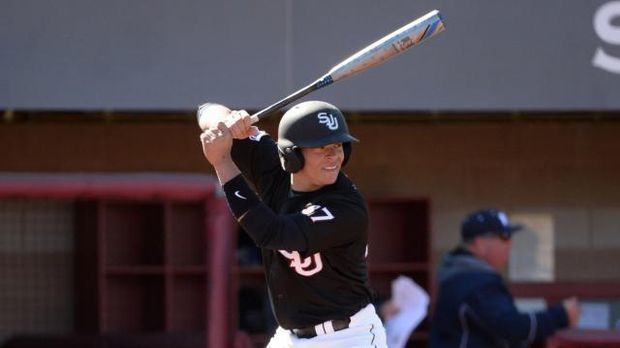 FOOTBALL TEAMS
Harrisburg High School
Mid Penn Champions 2006 & 2007 District Champions
Steelton-Highspire High School
State Champions 2007 & 2008
Williams Valley High School
League Champions 2008
Millersburg High School
District Champions 2009
Manheim Central High
School District Champions 2009
Lower Dauphin
Mid Penn Keystone Champs 2013 District Champions 2013
Newport
Tri-Valley League Champions 2014
Manheim Township
Camp Hill
Trinity
ELCO High School
Cedar Crest High School
Elizabethtown Area High School
Redland High School
West Perry High School
Middletown Area High School
Tunkhannock Area High School
Penn. All Position Football Academy
Northern High School
Camp Hill High school District Champs 2014
BASKETBALL
Susquehanna Township High School
Boys Basketball District Champions 2006
Hershey Boys Basketball
Mid Penn Champions 2009-2010
Bishop McDevitt High School
Boys Basketball
Bishop McDevitt High School
Mid Penn Champion 2013 & 2014
Harrisburg High School 2006 & 2007
Mid Penn and District 3 Champions
CD East
 2009 District 3 Champions
SOCCER
Harrisburg City Islanders Soccer
2014 USL Championship Finalist
2011 National League Champions
2011 USL Championship Finalist
2007 USL-2 League Champions.
In 2012 the Islanders defeated two MLS teams, NY Red Bulls and New England Revolution in the 2012 US Open Cup.
Messiah College Women's Soccer
National Champions 2008, 2009, 2011 & 2012
Messiah College Men's Soccer
National Champions 2008, 2009, 2010, 2012 & 2013
Lower Dauphin Soccer Organization
Capital Area Soccer Association
Fusion F.C. Palmyra High School Boys Soccer
State Semi Finalist 2010
FIELD HOCKEY
Messiah College Field Hockey
BASEBALL
Harrisburg Pioneers Mid-State Mavericks Keystone Nationals
Pennsylvania Baseball Network (PBN)
Susuquehanna Township High School
Bishop McDevitt High School
Lower Dauphin High School
2013 District Champion and State Runner-up
VOLLEYBALL
Messiah College Women's Volleyball
Totally Xtreme Club
ICE HOCKEY
Central Dauphin
Viola Cup Champions 2001-2002
Bishop McDevitt
Viola Cup Champions 2002-2003
Lower Dauphin
Bears Cup Champions 2006-2007
Hershey Trojans
Bears Cup Champions 2011-2012
Bears Cup Champions 2012-2013
WRESTLING
Bishop McDevitt High School
Playing football in Europe is quite different than playing football in America. I am playing and coaching for the Steelers, a team that is part of the American Football Association of Finland. If it wasn't for the physical and mental training I endured while training at EXSP, I would not have been able to overcome the effects of jet lag, dehydration, and exhaustion in my game two days after arriving in Finland. Training with Dave was the best decision I made when I came back home to train from college. I am now more explosive, stronger, and faster. Explosive Sports Performance is the real deal! Thanks DAVE!
After my freshman year at Robert Morris University and playing for their NCAA Division I Ice Hockey Team, I decided I wanted to maximize my potential and improve myself as a hockey player. From the first day I stepped in the gym, EXSP has provided me with the best opportunity to improve and develop the strength and quickness that I need geared specifically toward my sport. Dave Brixius and his staff kept me motivated and focused, while helping push me to that next level each and every day.
What I enjoy most about EXSP is the facility, because here I am able to work on all areas of my off-ice training in one location without the distractions in a general public gym. In the upcoming fall I will be a senior at RMU, and since that first summer at EXSP I have not only started in every game for my team the past 2 years, but have also developed into what it means to be a Division I athlete. Each year I attribute that success to how well I have been prepared at the beginning of each season due to the amount of work I have put in during the off-season at EXSP. I look forward to EXSP helping me continue that success into my final year of school and possibly beyond with a professional hockey career.