RHYTHM RIDE
RhythmRide
A 45 minute full-body cardiovascular workout. This isn't your typical spin class, this is a dance party on a bike. Ride to the beat of the music, in an intimate setting where the energy is electrifying.

Classes available:
Mondays, Tuesdays and Wednesdays 7:15-8:00 pm
Friday and Saturday mornings 8:00 – 8:45 am
Sunday 10:00 – 11:00 am
SPIN / BARRE FUSION
Spin / Barre Fusion Class

30 minutes of RhythmRide followed by 30 minutes of barre .  In this highly effective calorie blasting class you will burn fat, sculpt lean muscles, and strengthen your entire body.

Classes Times

Sunday's 9:00 – 10:00 am
Monday's 8:00 – 9:00 am
Tuesday's 5:15 – 6:15 am
Thursdays 6:00 – 7:00 pm
BOOTYBARRE
Bootybarre

This is a unique, fun, high energy class. It fuses legendary fitness techniques from Pilates, ballet, calisthenics and yoga. These techniques are designed to streamline, firm, tighten and tone muscles and re-align the body without adding bulk. This helps to create balance, posture, body awareness, flexibility and cardiovascular endurance.

Class Times

Wednesday's 6:00 – 7:00 pm
Thursday's 8:35-9:35 am
Saturday's 9:00 – 10:00 am
BOOTYBARRE BOUNCE
Bootybarre Bounce

bootybarre BOUNCE is a High Intensity-Low Impact workout! You will incorporate the bootybarremethod into a fun unique trampoline experience with our new bouncing cardio moves and our fusion barre exercises. A full body work out designed to tone your body, increase circulation, balance, and endurance.

Class Times

Wednesday's 9:00 – 10:00 am
Thursday's 7:00 – 8:00 pm
B BARRE LESS
Created by Tracey Mallet of Bootybarre, this class fuses Pilates, dance and yoga with a strong emphasis on balance!

Classes every Monday 6:00 – 7:00 pm
GET FIT!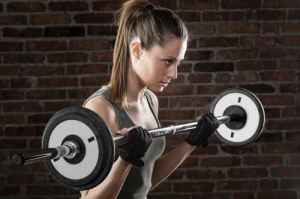 This 6 week program is for individuals looking to transform their body and mind. You will receive 2-3 sessions per week with a personal trainer, as well as before and after measurements, and body fat analysis. Whether you have always had a problem with your weight or recently began to gain unwanted pounds, this program will help you get in the best shape of your life!
TRX BOOTCAMP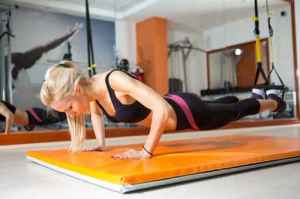 This class is a combination of high energy boot camp drills with the strengthening and toning benefits of TRX training. We will begin with 30 minutes of Boot camp activities to rev your metabolism and blast fat and calories, then will transition to 30 minutes of TRX drills to build strength and stabilization throughout your entire body.
BRIDAL BOOTCAMP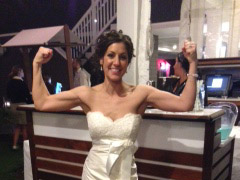 Get ready for one of the most important days of your life! This bridal boot camp will make sure you are ready for all eyes to be on you! We have different program options available, so whether you are looking for a little tune up or a complete makeover, this program will have you camera ready in time for your big day!
PRE - POST NATAL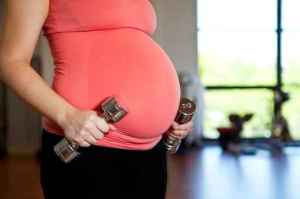 The benefits of moving more during pregnancy begin immediately and last your whole life. Your baby will start reaping the benefits in utero, too. Strength training while pregnant will not only decrease your chance for low back pain and other aches as your weight increases and center of gravity shift, it will also boost your energy levels and lower your risk for gestational diabetes! Then after you have your little bundle of joy and get cleared by the doctor we can design a program for you to get back to your pre-pregnancy size!
Ashley Brixius has been my personal trainer for three years. I began working with Ashley when I was 14 weeks pregnant (once my morning sickness had subsided). I had worked out prior to being pregnant, however, I never did strength training, only cardio. I never felt good about my body – while I wasn't overweight, I was definitely not in shape. Ashley worked with me three times a week throughout my entire pregnancy. Not only did the workouts help with energy levels during my pregnancy, but the strength I gained helped me tremendously while in labor.
After I had my son, I continued to work out with Ashley. I had gained 42 pounds during my pregnancy and obviously had a large amount of weight to lose. When I came back to EXSP, 6 weeks after having my son, Ashley was supportive and positive. She worked me harder than I have ever worked. We set goals and Ashley pushed me to achieve those goals. A year after I had my son, I lost every single pound I had gained. That may sound like a long time, but this weight loss was done the right way. My measurements and BMI had been consistently dropping for the entire year and my body was stronger than it was before I was pregnant.
Just last week Ashley took my measurements and calculated my BMI (as she does after each six week program). I was ecstatic to see that my BMI is now at 19.58% which means that my body is now considered to be in the "athletic" category. These past two years, I have gained so much confidence in my appearance. I am 35 and am in the best shape of my life thanks to Ashley. She is not only an excellent trainer and great motivator but she has become a great friend.
SATURDAY MORNING BOOTCAMP
---
This 45 minute class will take your workout to a whole new level. This is only for people looking to push their body to extremes. This class will incorporate battling ropes, tire flips, hill sprints and other unique forms of training! Guaranteed to help you get stronger and tone your entire body while keeping your heart rate elevated to torch stubborn areas of fat.
Every Saturday – April through October
8:00 to 8:45 a.m.
It all started with my neck! When I first talked to Ashley Brixius at EXSP, I was simply looking for a way to avoid more physical therapy on my neck. She got right to work and created a personal workout program for me to strengthen my back muscles, plus exercise the rest of my body as well. Before I knew it, however, she convinced me to join EXSP's Personal Fit Program. Little did I know that it involved counting calories. For the first time in my life I counted calories religiously, exercised three times per week at EXSP, and walked at least two other days. Ashley gave me lots of hints about what I could eat, and I did not go hungry. She also continued to tailor exercise programs for me that helped me get in shape, improve my neck pain, and strengthen my arthritic knees.
I began the Personal Fit program in February 2009. By the end of May 2009, a short 4 months later, I had lost 30 pounds. I stopped counting calories at that point, but continue to eat healthy and exercise two times per week at EXSP. I have lost an additional 15 pounds since May and have dropped 4 clothing sizes overall. Unfortunately, I now need a new wardrobe! I am happy to say that I am back at my weight when I first got married 30 years ago and before having two children. Thanks Ashley! Whenever anyone says how great I look and asks me what I did to lose weight, I always refer them to EXSP.
ABS CLASS
This 30 minute class hits all angles of the abdominal muscles to help sculpt a flat and toned tummy. This class incorporates new and improved exercises to create an amazing burn and to strengthen your core.
Class is every Monday
5:00 – 5:30 p.m.
ONLY $5
TRX CLASS
Challenge yourself with this fast-paced workout combo of TRX and cardio drills. Timed sets will keep your heart rate pumping as you power through the reps at your own pace. Guaranteed to help you get in the best shape of your life!!
We have a Class Every Thursday
5:45 – 6:30 a.m.
(must reserve your spot in advance)